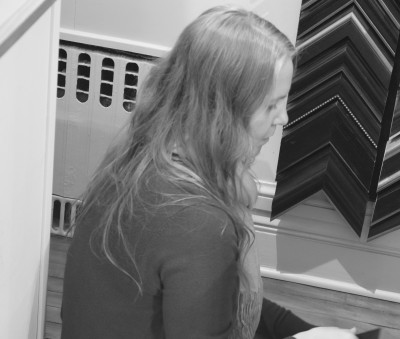 Stacy Lee

Designer - Production Manager

Stacy joined Gilded Moon Framing in 2012. She graduated from Paier College of Art, Summa Cum Laude, earning a bachelor's degree in Fine Art with a concentration in Illustration.

With her high attention to detail in her paintings, she finds framing to be an appropriate fit. Stacy's strong background in fine art and art history can bring a wealth of knowledge to your frame design.

When not in the frame shop Stacy is ruled by her adopted cat Leo, two dogs and Hopper the Molucccan Cockatoo.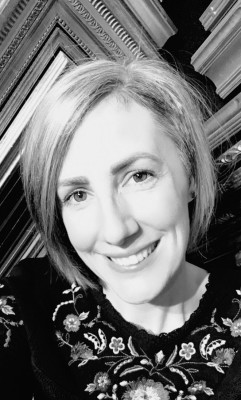 Helen Avitabile

Designer - Special Projects

Helen joined Gilded Moon Framing in 2014.

She has a background in photography and design. She is excited to assist you create a framing design that suits your taste and needs. If you have a specific idea in mind or need a bit more creative guidance, Helen will be there with fresh ideas and archival expertise to help you make the best decisions in design and technique for your valuable works of art.

Helen is our resident chowhound and always knows the best places to eat.